Recovery-promoting Activity at GLIMT Recovery Center – A Look Back at 2022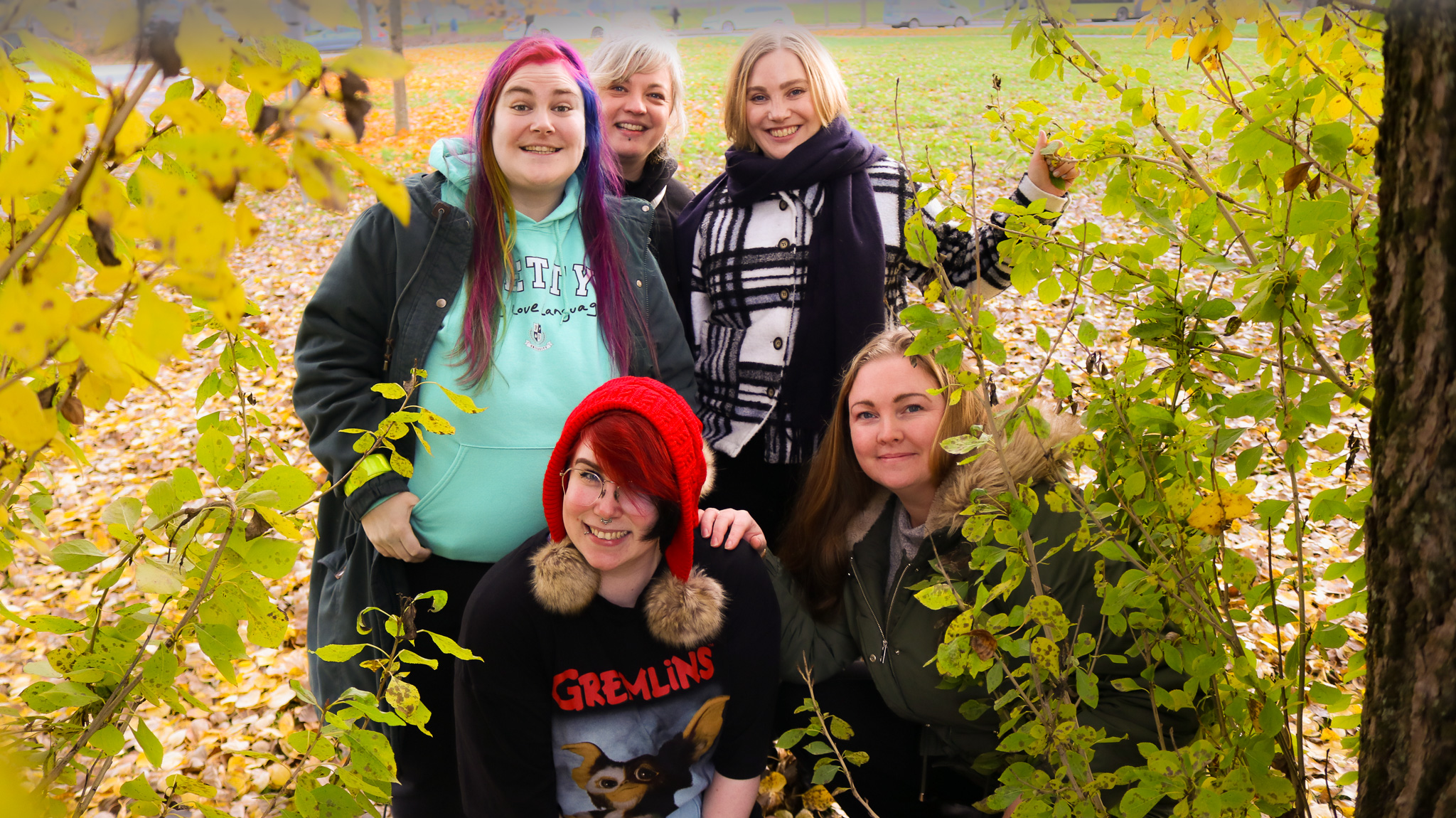 Recovery-promoting Activity at GLIMT Recovery Center – A Look Back at 2022
GLIMT Recovery Center is located in Heimdal, Trondheim, and has been operated by KBT on behalf of Trondheim municipality since 2019. The center is open to everyone over 18 who seeks a meaningful daily life and to be part of a community. But what can you actually do there?
At the top of GLIMT Recovery Center's website, it states in large letters: YOU DECIDE. This is part of the philosophy, allowing those who use the place to decide on activities based on their interests. Participants and staff discuss in regular house meetings which activities they want to have, and what is possible to arrange. The activity calendar shows upcoming events.
Experiences from 2022 – Activities that Contributed to Recovery Processes
Recovery involves, among other things, living a meaningful life despite psychosocial challenges. It can be viewed from individual, social, and clinical perspectives. GLIMT uses the CHIME model when talking about recovery, which consists of five main points:
Connectedness
Identity
Hope
Empowerment
Meaning in life
Throughout the year ,you could see good recovery processes in several of GLIMT's regular activities. In 2022, activities included a writing group and reflection group, along with various happenings like "halloweek" and pride. How have these different activities contributed to recovery? Here are some examples:
Music
Music and arts has been an essential activity at GLIMT Recovery Center since its opening, including in 2022. The range of musical activities varies depending on the musical background of both staff and participants. For instance, in 2022, there was training in singing technique while vocalist Synne Morset worked as a substitute at GLIMT.
Participants reported that this training increased their confidence, both musically and more generally. During singing lessons, they were challenged to make various "strange" sounds in the studio, which was perhaps outside the comfort zone for some.
Several participants create and record their own music at GLIMT. This can positively contribute to a recovery process, as people experience increased belief in their abilities. Some participants also guide others, for example in the studio, which can be a boost for confidence and independence.
Impro Theatre
Another activity that has helped several with their confidence is improv theatre. It was the participants themselves who expressed a desire to have an improv theatre workshop last summer. The workshop, conducted by the group Gibberish, was such a success that improvised theatre became a regular activity for the year.
In the theatre group, participants have challenged themselves and stepped out of their comfort zones. They also practiced collaboration and trust in each other. Most importantly, improv theatre is about having fun together.
In the workshop that started it all, participants learned three important principles about improvised theatre: tolerating failure, accepting, and listening. In a world full of expectations, here's an activity that is not about being perfect. This may be a valuable lesson for all of us to carry through life – daring to fail. Behind many a person considered successful by society lies a trail of trial and error.
Art and Creativity
GLIMT Recovery Center has a dedicated art room for activities like painting, drawing, and beading. In the art room, you can take a break from everyday life and learn techniques, for instance in drawing or sculpturing. The art room caters to those who want to engage in a pleasant activity and those looking to develop their artistic skills.
In the art room, many positive recovery processes can take place. The goal is for participants in GLIMT's art community to dare to be themselves and experience belonging and mastery. Like the music offering, there is also an opportunity for participants to share their own knowledge of various artistic expressions. Feeling that you have knowledge others can benefit from can be positive for recovery.
Dungeons and Dragons (D&D)
You might not immediately think of recovery when you hear "Dungeons and Dragons." However, the social role-playing game, played with pen, dice, and paper, can have beneficial effects on mental health. For instance, it can help you practice expressing yourself and your needs, as well as creative thinking and problem-solving.
In 2022, a regular routine with D&D every Friday was established. Initially, a staff member led the group, but later, a participant took over as the game master. Besides the game itself, more activities developed around D&D, such as creative workshops to create figures and other props for the game.
How Can Dungeons and Dragons Contribute to Recovery?
There are several reasons why D&D can be a positive activity from a recovery perspective. The role-playing game focuses on collaboration rather than competition. Since it's a role-playing game, you get to practice seeing the world from a different perspective. Through the game, you can also meet others without the focus being on the challenging small talk that many find difficult.
This is a translation of an Norwegian article. The translation was done using AI technology. Before publication, the text was read over and some corrections were made.