The first students at KBT Vocational School have graduated – a milestone!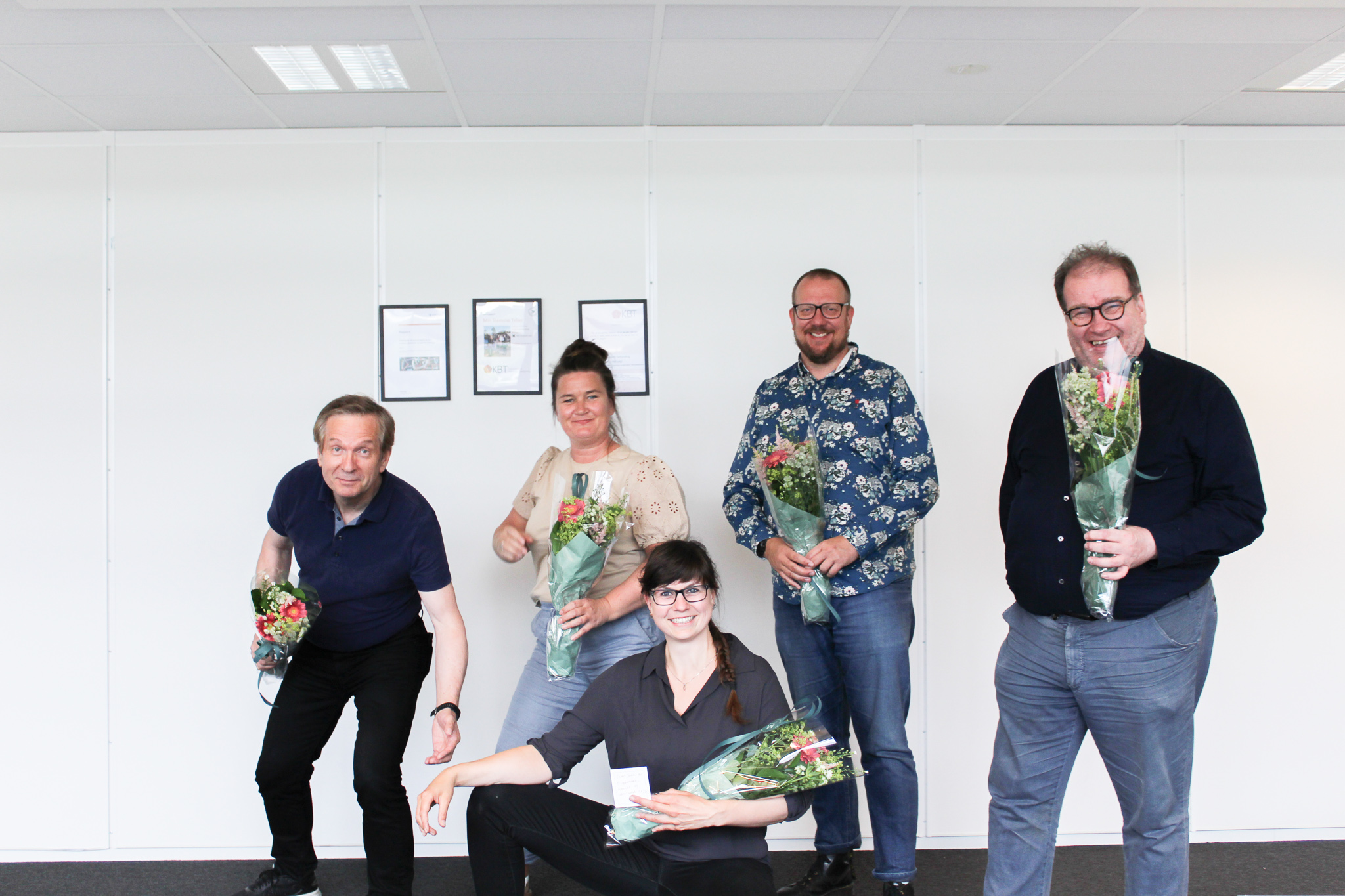 A great milestone has been reached for KBT Vocational School. The first students ever at the school has completed their last exam. At least 7 students have already gotten jobs as peer supporters, and we hope the rest will follow.
The graduation ceremony was solemnly held with some digital participants and some physically present in Trondheim. Speeches, poetry, music, body & mind exercises and Kahoot made sure that the students got the appreciation they deserved.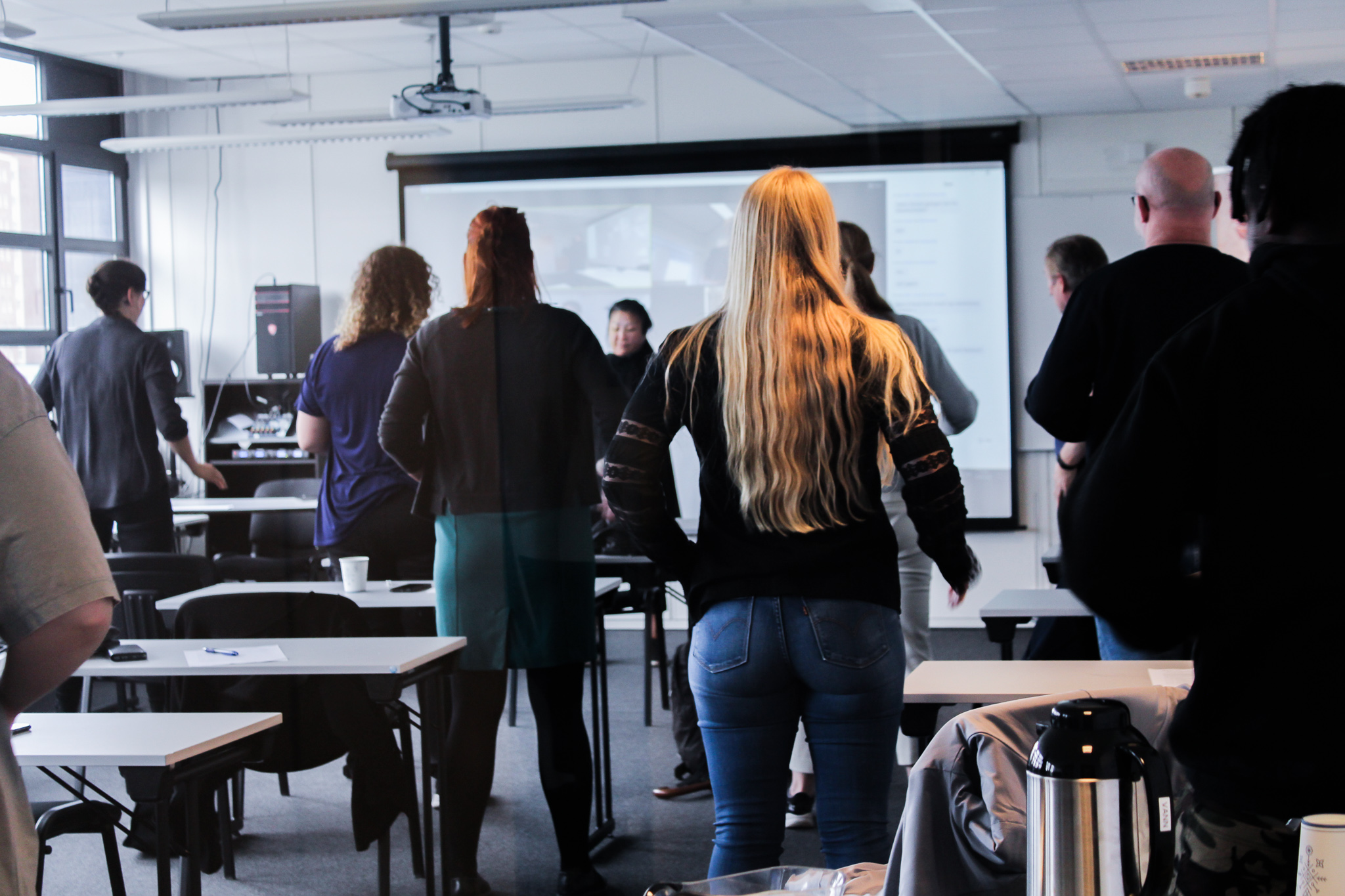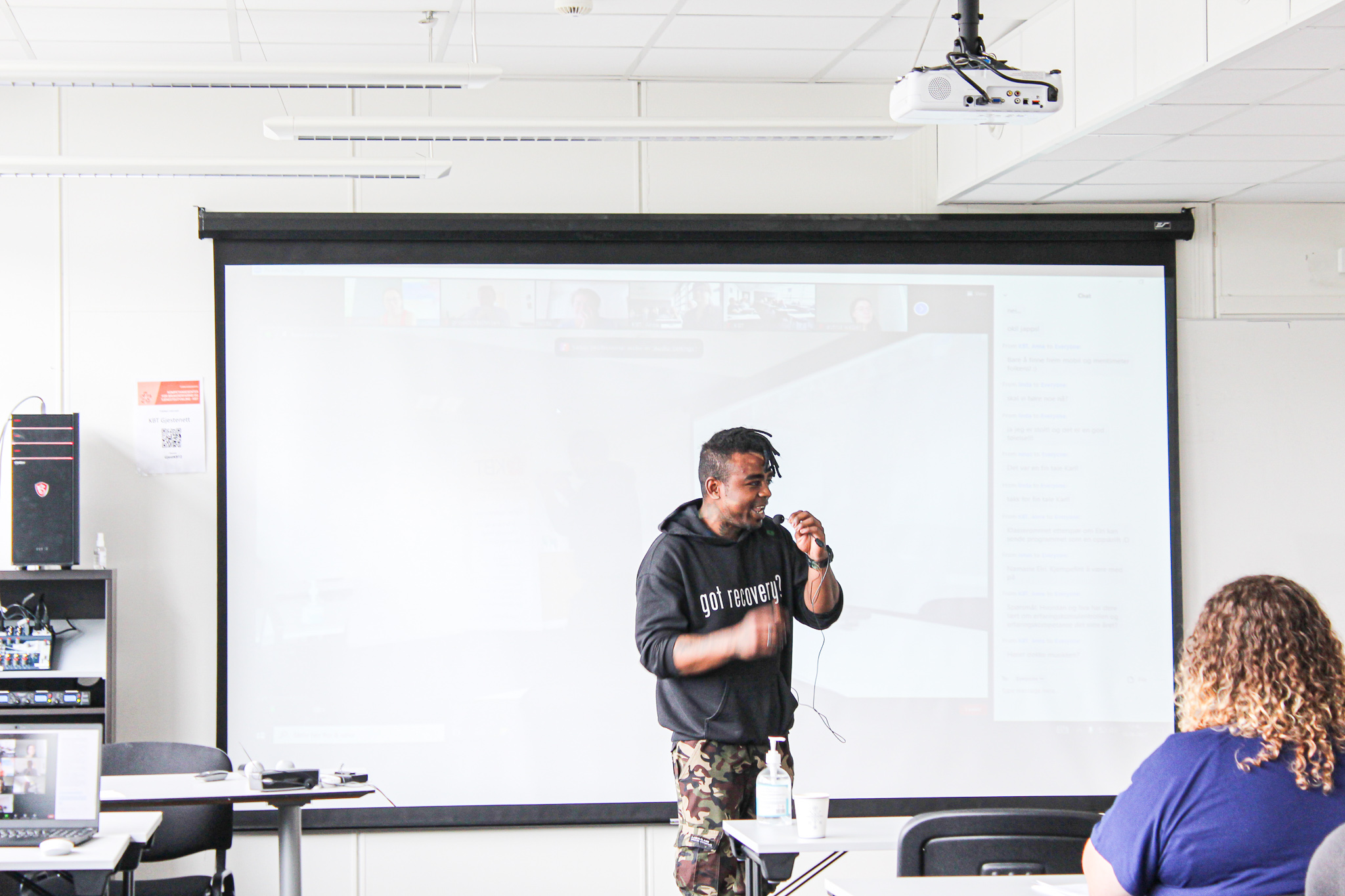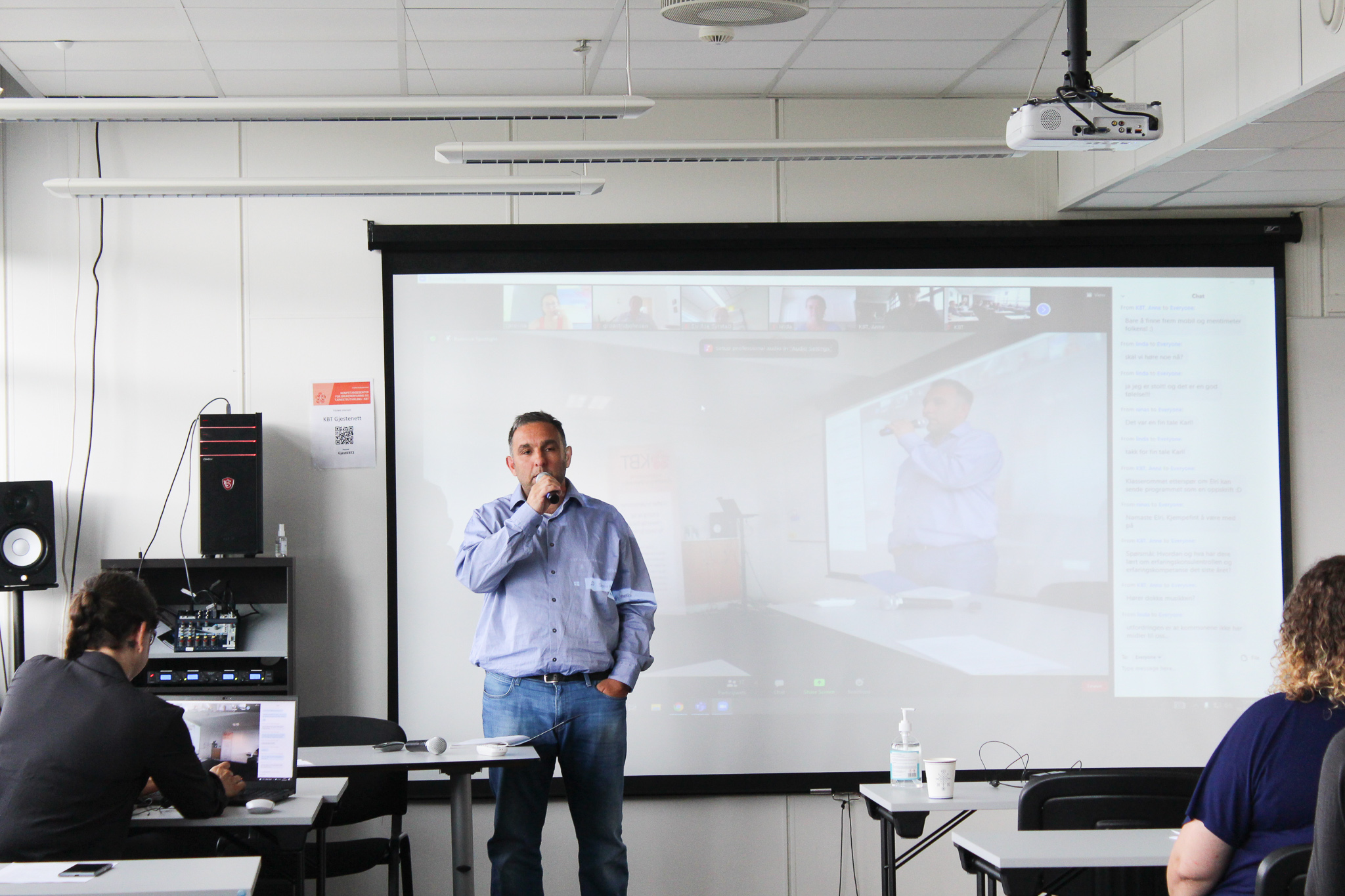 Some pictures from the graduation ceremony at KBT Vocation School
Headmaster Karl Johan Johansen proudly spoke to our newly graduated students. Among other things, he spoke about the uniqueness about having a higher education for peer supporters in Norway.
With this education program, we wanted to give lived experience the recognition it deserves, and acknowledge that people with lived experience from being service users within mental health and substance abuse care can make a difference for other service users within this field.
Headmaster Karl Johan also presented the idea of making an alumni network for students at KBT Vocation School. One of the students immediately raised her hand and said "I'm in!".
We are grateful that they dared apply to a brand new course on a brand new vocational school.
It was in no way certain that last school year would be a success, due to the Covid-19 situation. But our fantastic students, educators, employees and other supporter made sure it could happen.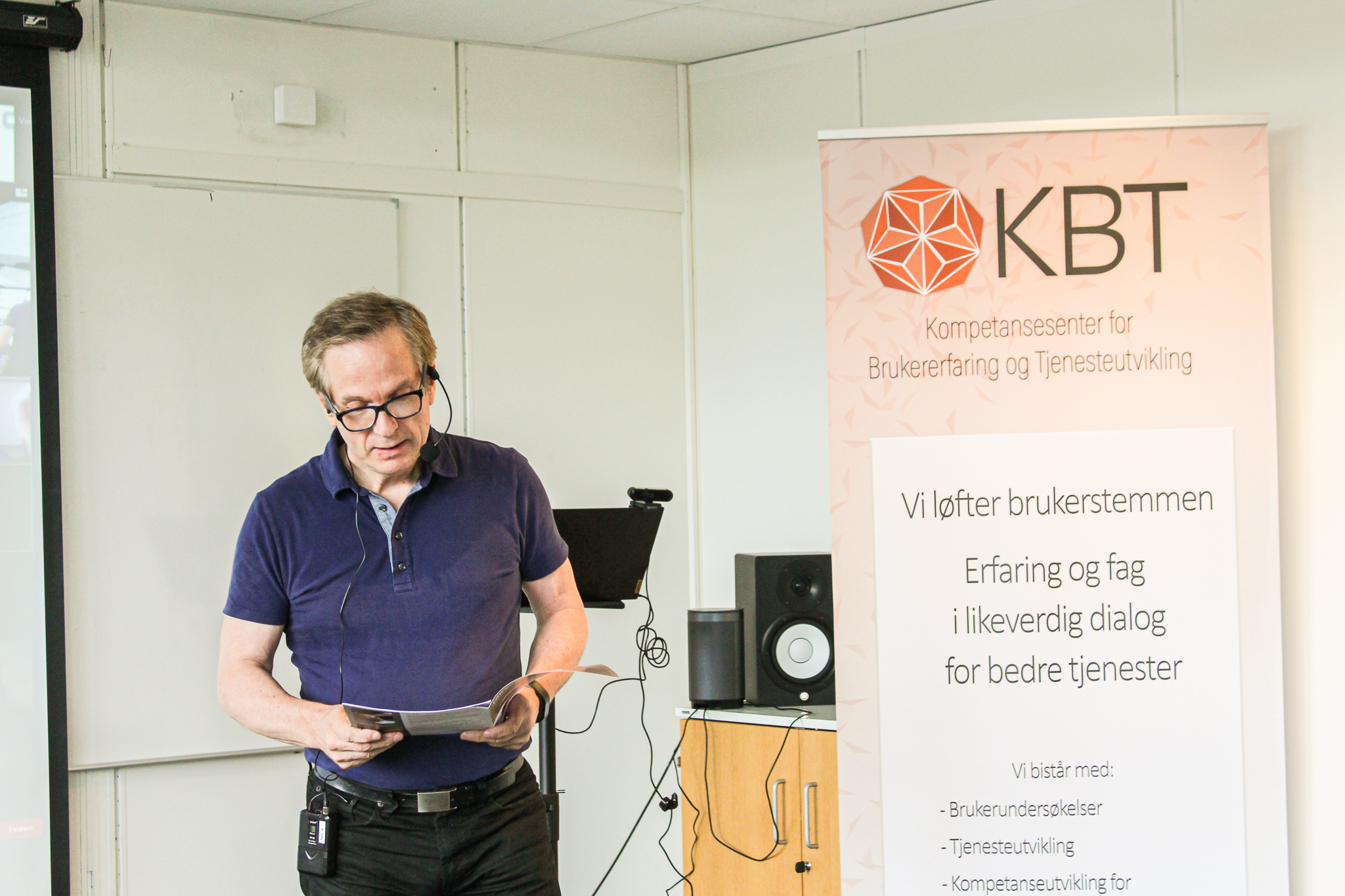 After a year with KBT Vocational School, we feel it was the right thing to start up the education program in 2020 – even if the Covid-19 situation made it a little bit harder than it could have been. Both the staff and the students have learned so much. We have seen that peer supporters can make a difference, not just for users of health care services, but also for other people employed within the services they work with.
Welcoming new and old students
We are going to miss our graduated students after the summer. At the same time we're looking forward to meet the new students, and greet our part-time students welcome back. We're happy to announce that we got a lot of good applications from people who want to be students at KBT Vocational School this spring. Now we have more experience of what kind of challenges we can meet along the way, and how to solve them.