User Involvement for Improved Services to Minority Youth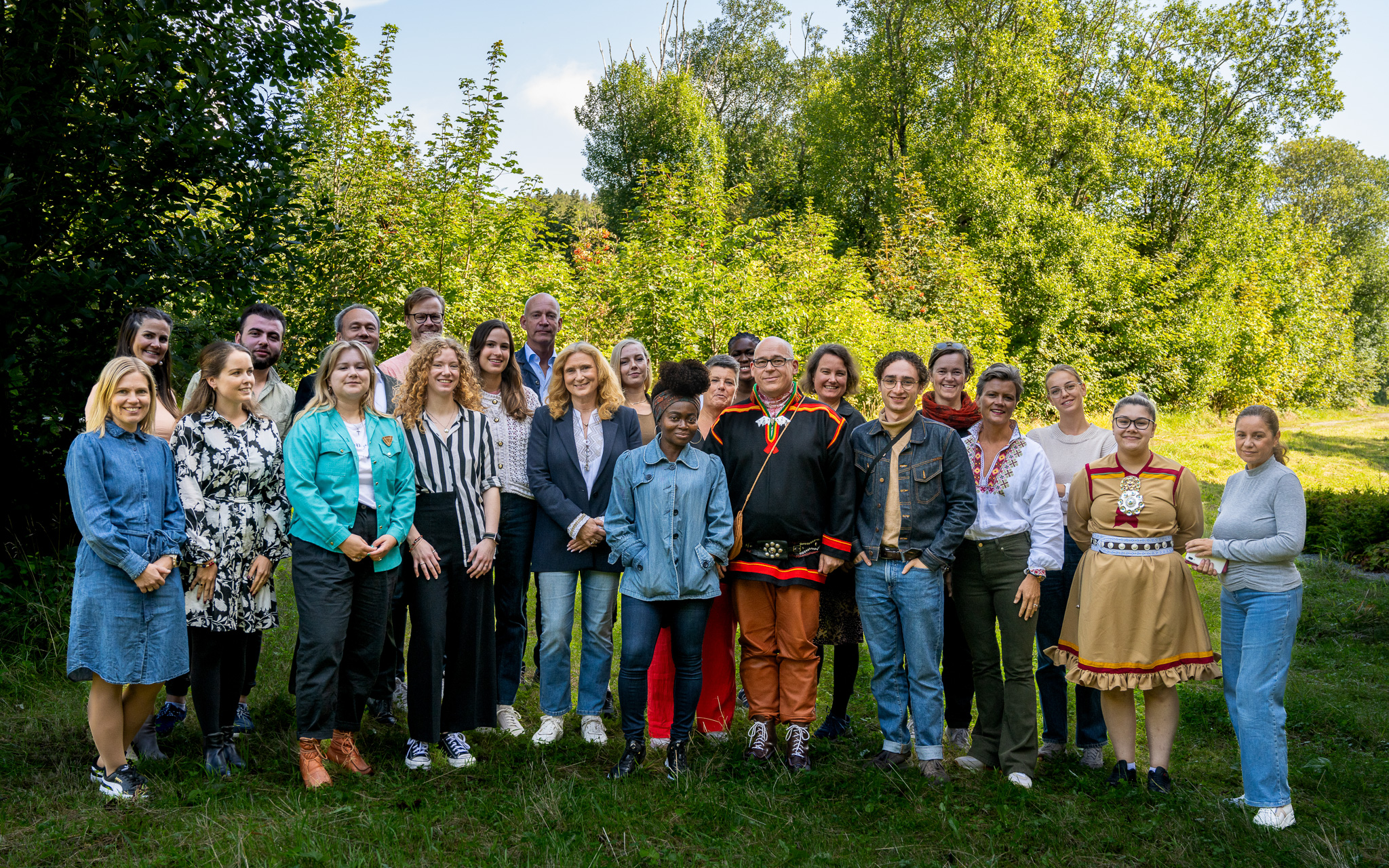 KBT collaborates as a partner in the InvolveMENT project at the University of Stavanger. The project engages youth from national minorities, indigenous peoples, and refugees to tailor health information on ung.no to their languages and cultures.
Youth Involved from the Start
The project places a high emphasis on user participation, with several young co-researchers actively involved in the entire process. From the beginning, a group of minority youth has been connected as representatives to help shape and implement the project alongside other researchers.
Kickoff for the Project
The project recently had its kickoff, with KBT's professional advisor Juni participating. Juni from KBT, with extensive experience in user participation for children and youth through projects like My Voice Matters and Room for Involvement, collaborates with InvolveMENT's project leader Petter Viksveen from UiS and Anita Salamonsen from RKBU Nord, who is also a researcher in the project.
Ensuring the User Perspective
In InvolveMENT, KBT, through Juni, contributes to ensuring that the user perspective is well maintained, including being involved in project planning, developing questionnaires, interview guides, workshops, disseminating results, etc. KBT also plays a small administrative role in the project related to the payment of honorariums to the young co-researchers and representatives.
Project's Significance
Regarding the project's importance, Juni Raak Høiseth says:
"This is an incredibly exciting project for us at KBT to be a part of. User involvement for young people in research is seldom emphasized as strongly as in this project. It aligns with KBT's vision of the desired dialogue between experience and profession on equal terms. At the Kick-off gathering in September, researchers, young co-researchers, minority representatives, and partners convened to get to know each other better, receive project information, and discuss relevant issues.
Having the young representatives' voices heard and taken seriously so early in the process, I believe, sets a very good foundation. I see this as a very important project in that the voices of our national minorities, indigenous peoples, and refugees have been little heard, and this is a group we at KBT have not worked with as much before."
InvolveMENT is a collaboration between multiple organizations, including the University of Stavanger, SHARE – Centre for Quality and Safety in Healthcare, Department of Quality and Health Technology, Faculty of Health Sciences, UiT The Arctic University of Norway, Regional Knowledge Centre for Children and Youth – North, Queen Mary University of London, the Norwegian Directorate of Health, the Norwegian Sami Association, Kven Youth, Finnmark Hospital Trust, Sámi Clinic, Sami National Competence Service – Mental Health and Substance Abuse (SANKS), Helse Stavanger HF, Clinic for Mental Health Care, Children, Youth and Substance Abusers, Stavanger municipality, Competence Centre for User Experience and Service Development (KBT), and Self-help for Immigrants and Refugees (SEIF).
This is a translation of an Norwegian article. The translation was done using AI technology. Before publication, the text was read over and some corrections were made.